Kick off 2011 with a FREE photo session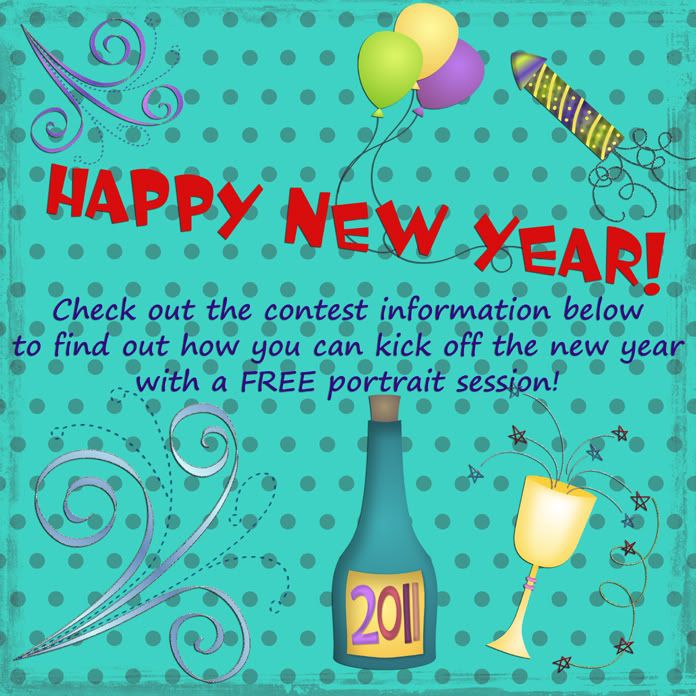 It is 2011 and time to kick off the new year with a bang! What better way than by giving away a FREE portrait session?!
This is how it works:
1. "Like" photosbyejrussell on Facebook
2.Post a link to my website (www.photosbyejrussell.com) with along with a nice comment on your wall or favorite forum
3. Send me an email or FB message with a link to your comment (on your facebook or forum) so I can see it.

That is it! You will then be entered into the drawing. On January 31, 2011 I will put all the names into a hat and have my two year old draw a name out (very scientific, I know). Winner will be notified and posted here in my blog!

The Fine Print: Free photo session must occur before May 1, 2011 and must take place within the city of Maricopa, AZ. Winner will receive a regular photo session (approx 45 min, up to 4 people) as well as a cd of 20-30 digitally edited and enhanced images with a copyright release.